Incantations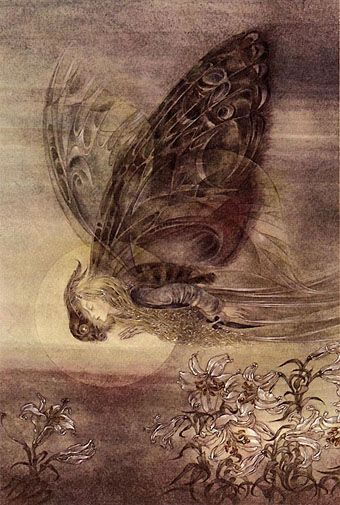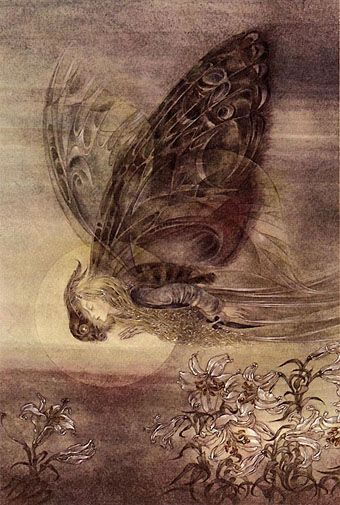 Incantations
song cycle for two voices and cello
Premiere: 23 September 2005 / The Phoenix Concerts / Church of Saint Matthew and Saint Timothy, New York, NY / Seraphim (Gilda Lyons, Elaine Valby, Robert LaRue)
Instrumentation: two voices and cello
Duration: 22'
Text: Various ancient texts, adapted by the composer
Program Note
1. from St. Patrick's Breastplate
2. The Mystery
3. from Medicine Song to be Sung in Time of Evil Fortune From the Paiute Indian Dialect
4. from Resurrection, Transfiguration, and Life of the King in Heaven Utterance 676
5. Incan Prayer to the Sun
6. Incantation Without Words
7. Nahua Hymn at a Fast

The earliest poems must have been incantations - summoning charms, prayers of healing, offerings for good harvests, songs to coax spirits into life after death - a strange combination of the deeply spiritual and the entirely functional. As I assembled text for Incantations, I thought there might be no force more perfect for summoning than an ensemble of two voices and cello. Very near the completion of this cycle, my mother - a dynamic, powerful woman whose life force seems unstoppable - fell ill and was rushed in for emergency surgery. Steeped in the prayers and charms collected here, I found great strength in the ancient words of those who had gone before; the human condition seemed to have changed very little since the ancient Egyptians inscribed prayer on the walls of their great pyramids, or the Incan's sang to their Sun. The cycle as a whole is dedicated with respect, admiration and love to the performers for whom it was written, Elaine Valby and Robert La Rue. Still, the last song, a "Nahua Hymn at a Fast", is dedicated to my mother, Gilda Alemán Lyons (who has since healed to full strength!) - a song written in praise of her tremendous life force and boundless generosity of spirit.