Summoning Fire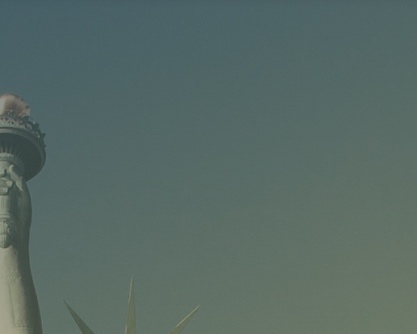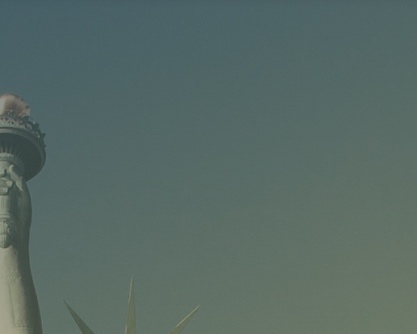 Premiere: 18 February 2018 / Pasadena Conservatory, CA / Panic Duo
Instrumentation: vn.pf

Duration: 14 minutes
I. A Thousand Risen Suns
II. Jezebel Spirit
III. As Goddesses Grace Us
PROGRAM NOTE
When Nic Gerpe and Pasha Tseitlin approached me about commissioning a new work for Panic Duo, we talked early on about exploring the idea of incantations and spirits in a piece called Summoning Fire. The resulting piece is very much those things, though I don't know that I've ever had present events assert themselves so completely on a working plan. I was deep in my composing when news of the end of DACA first started unfolding. And I couldn't shake the flood of very specific memory fragments that kept asserting themselves as I made my way into Summoning Fire:
When I was a little girl, our chorus learned Irving Berlin's setting from The Great Colossus, the Emma Lazarus sonnet that we associate with The Statue of Liberty. We sang it not long after my mother, who is from Nicaragua, became a US citizen. I remember my mother was moved by the piece, by hearing it as an American, sung by her daughter, a little girl secure in her privileged life in the States. When all of the news of The Dreamers started unfolding, Berlin's setting of the Lazarus poem—which I hadn't heard in my head or otherwise in years—came back so clearly, and so loudly. "Send these, the homeless tempest-tost to me, I lift my lamp beside the golden door!" And rather than try to set it aside, I got out of its way and let it take hold of the piece; it is central to the first and last movements, along with a rhythmic pattern that my mother put me to bed with as a child and that I put my children to bed with... and that is a driving rhythmic pattern from most of the Nicaraguan folk tunes I grew up hearing.
Movement two veers sharply into a fiery dance around the "other," the warding-off of the fraught and complicated Jezebel Spirit.
The opening image of The Great Colossusis reframed in movement three; a Celtic prayer is intoned as the musical fragment of Berlin's Lazarus setting unfolds into a lament about deeply personal loss, vulnerability, and a search for safety:
Be thou a bright flame before me,
Be thou a guiding star above me,
Be thou a smooth path below me,
For I am tired,
I am a stranger,
And it is time for me to go home.
Summoning Fire was commissioned by Panic Duo, with support from Cal State LA, and premiered at Pasadena Conservatory on 18 February 2018.